Accelerating Innovation
Innovation emerges from where expertise, competence, project management, funding, and market support intersect.
The Vital Point AI platform is the foundation for an effective innovation ecosystem. It's a more efficient and integrated incubator for digital solutions.
It's a seamless combination of Web 3.0 tech, data science, and agile management principles. You use it to connect, automate, and develop innovative solutions to real problems.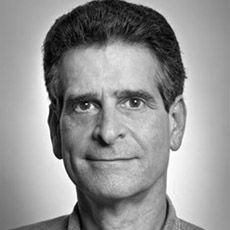 Every once in a while, a new technology, an old problem, and a big idea turn into an innovation.
The Vital Point AI Innovation Platform
One platform for everything in the ecosystem. Market testing, conception, development and funding are all taken care of. Open to the world or hidden behind corporate borders, it's never been easier to get an innovation ecosystem up and running.
Eliminates Intermediaries
Smart contracts on the Ethereum blockchain handle the majority of interactions. There is a centralized user interface, but it connects players directly to one another. It's transparent and automatic.
Balance of Quality and Quantity
We've built in mechanisms to guarantee the quality and quantity of resources available (developers, project managers, experts, and ideas). From start to finish, the platform is the ideal innovation incubator.
Where Do You Fit In?
My goal is to make money by investing in great projects that meet my risk/return thresholds.
My goal is to work on projects of my choosing, improve my technical competency, and get paid.
My goal is to have my vision realized or problem solved and am willing to pay to make that happen.
My goal is to produce digital solutions, bring them to market, and share in the rewards.